Google Hummingbird has been creating a lot of news over the last week. It has been touted as one of the biggest update, much bigger than the Penguin or Panda updates.
Since Google claims that 90% of the content will be affected by this update, I got intrigued and spent few days trying to know what has changed.
From what I understood of their conference and all the chatter that surrounded the update.
1. After 'Caffeine', which was released in 2010
2. It's moving towards semantic search, thus search will become smarter
3. Could see more thrust towards natural language processing
4. Content Strategy involving keywords could be a things of past
5. Will incorporate the tenets of Penguin and Panda updates
6. It is expanding the features of Knowledge Graph to other content, trying to bring best of the search results
7. Focus will be on content now rather than specific keywords
8. Volume, Velocity, Variety, Veracity will be the key
The 5 posts that I have shared this week captures each of these points and should help you know more about Hummingbird update.
What you can do next?
1. Add the most exciting post you have found about Google Hummingbird
2. Tell us your views about the Google Hummingbird update
3. Share this post further and let your followers know about some best resources to know about Google Hummingbird
Top 5 Posts on Google Hummingbird
Top 5 Post on Google Hummingbird
Google released the Hummingbird update and that has been making a lot of noise. Here's are my top 5 picks to know everything about it.
Sep 29, 2013 - webpronews.com -

545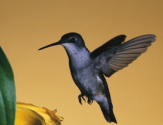 Let's get one thing straight right up front. Hummingbird is not a new algorithm update like Panda or Penguin. It's a new algorithm. Panda and Penguin are parts of the bigger algorithm. Hummingbird is the actual bigger algorithm. Google has been around for fifteen years now, and Hummingbird is apparently the biggest thing they've done to the algorithm in twelve.
2
Google Semantic Search and its Impact on Business
Sep 29, 2013 - youtube.com -

436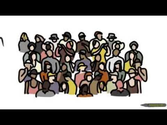 Google semantic search is a game changer in every way. It changes SEO practises, it affects all aspects of marketing and it changes the way the end user behaves at the point where he consumes the content provided by search. This is a brief video that explains some of those changes and the motive forces behind them.
Sep 29, 2013 - searchengineland.com -

523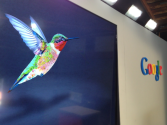 Google has a new search algorithm, the system it uses to sort through all the information it has when you search and come back with answers. It's called "Hummingbird" and below, what we know about it so far. What's a "search algorithm?" That's a technical term for what you can think of as a recipe [...]
Sep 29, 2013 - ghergich.com -

534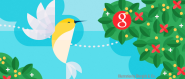 A quick glance at Twitter or your RSS reader will reveal that everyone is all a'flutter about Hummingbird , Google's latest algorithm update. This release is the biggest one since Caffeine in 2010. How is it different from its predecessor?
Sep 29, 2013 - trevinshirey.com -

490
Google announced today their latest update to their search engine - Hummingbird. Google's PR team calls the move "significant" and says it will impact 90% of search queries, which if true is an insane amount and a massive change. Google on what will be changing with Hummingbird: [Hummingbird will] give better answers to the increasingly complex questions posed by Web surfers.