Content Creation is at the core of any branding initiative.
For content creators, its a constant challenge to address this concern. The main challenge being –
2. Being relevant, always
3. Keeping the content timeless
With these questions in mind, I went about looking for few posts that would help me understand the key strategies and few industry trends of content creation.
And, I found some real gems that are shared in this post.
For starters, one of the post emphasized on 'listening' and said it's the most powerful too. Listen to your customers, listen to the industry, always keep the ears open. My view is, you cannot create unless you do not consume.
In the other post by Lisa Toner, the key point for me was 'simplification' – you just simplify a particular problem and your consumer will instantly fall in love with it.
From the post by Steven Shattuck, I pick up 2 key points -Creating Topic models and Content Governance. His post though is while working on content creation in teams. Topic models are very important when you want a steady flow of content and hence, also content governance as its important to fix responsibilities.
While Shell Robshaw-Byran has listed down 15 questions that you can ask and that will spark content creation.
Finally, the post by John Hall on Forbes, where he has articulated the trends in social that will effect content creation going forward. Some great points on 'sponsored content'
That's all for this week…
What you can do now?
1. Share how important is content creation for you?
2. Are there any specific techniques that you use? I like the use of sponsored content.
3. Hey, this is a public list, so add any interesting posts on content creation to this list
Top 5 Posts on Content Creation
Top 5 Post on Content Creation
Here are the Top 5 posts that I have read on Content Creation
Oct 13, 2013 - ubermarketing.co.uk -

71

Content strategy is at the heart of new SEO, but creating content isn't always easy and getting started at all can often be even harder. For consumer focused businesses, in particular retailers, creating new relevant content is comparatively easy. For others, for instance, B2B companies who may not have particularly exciting or interesting products, services ...
Oct 13, 2013 - placester.com -

67
With more and more businesses turning to content marketing as a viable strategy for generating leads, it's easy for your blog posts, videos, white papers, and other content to get lost in the mix. Fortunately, there are several content creation tips and tricks you can follow to ensure that your prospective customers are not only finding your content, but are also finding your content useful.
Oct 13, 2013 - blog.hubspot.com -

59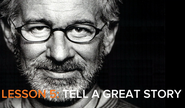 We preach a lot about creating marketing people love, by way of remarkable content. But what actually makes a piece of content powerful, timeless, and inspiring? It's something we often wonder, not often answer.
Oct 13, 2013 - forbes.com -

63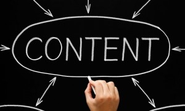 Simply word vomiting your expertise on a blog or website doesn't make you a thought leader. Readers won't flock to your content just because you've written it. By its very definition, thought leadership requires you to be "recognized as an authority in a specialized field." To become recognized, people have [...]
Oct 13, 2013 - contentmarketinginstitute.com -

68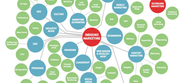 By Steven Shattuck published April 4, 2013 Content marketers who want to be successful today face one major obstacle: scaling high-quality content production. Outsourcing the volume of content you need can be expensive to produce and difficult to manage, while relying on your marketing department to output several high-quality blog posts a week can lead to quality issues and burnout.