Social Media Podcast have been a great companion on my rides to work.
Earlier I kept listening to local radio, but the amount of commercials always bored the hell out of me.
It was then I heard about podcast and they were an instant hit.
Now listening to various social media podcast helps me know about all the expert speak & opinions about social media, content marketing, better blogging and loads of other stuff.
Are Podcasts so big?
Apple has last year announced that it had reached an enormous 1 billion subscriptions but that number was not easier to reach. While many brands had backed off after launching in early 2000, we now see individuals and small business owners sharing much more content via podcasts.
And, while listening to a recent podcast by Michael Stelzner where he interviewed Michael Wolf, it was interesting to know that cars will soon have technology to sync the devices with iTunes.
And voila!! Apple did release news recently that it will soon have the technology and currently they are launching the services for Audi and BMW.
Add to that the number of devices and ease of availability of internet on those devices. I believe podcasting is a rage.
And if you have still not listened or subscribed to any yet, now is the time.
For me, the ease of listening while I drive or even listening to it just after my lunch and the portability is the biggest reason I adopted podcasting. Couple that with some awesome content folks like the ones I have mentioned below share, this platform is going big soon.
Best Social Media Podcast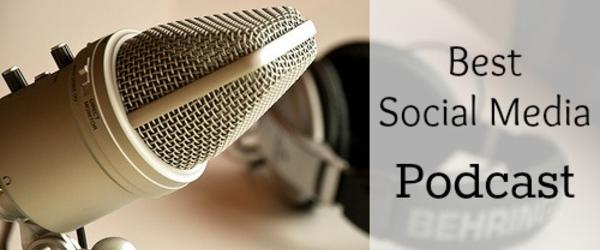 Best Social Media Podcast
Listing the top 6 social media podcast that I listen to. Which one's do you listen?
Mar 09, 2014 - socialmediaexaminer.com -

39
Social Media Marketing Podcast The Social Media Marketing podcast is a show to help busy marketers and business owners discover what works with social media marketing. To leave us a voice message for possible inclusion in a future podcast click here
Mar 09, 2014 - marketingprofs.com -

35

One source for online marketing resources, marketing strategies, marketing articles, online seminars, case studies, conferences and events for Marketing Professionals
Mar 09, 2014 - copyblogger.com -

43
After years of saying we're going to do it, we're doing it - a Copyblogger weekly podcast (that we won't be calling a podcast). It's Internet Marketing for Smart People Radio, and it's designed to help tie together the things we talk about on Copyblogger into a coherent strategy you can use to build your business with online marketing.
Mar 09, 2014 - socialtriggers.com -

34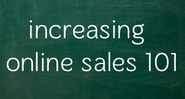 Smart entrepreneurs who want to use the web to attract leads and make sales MUST master the fields of psychology and human behavior. And that's why you've got to subscribe to Social Triggers Insider.
Mar 09, 2014 - ryanhanley.com -

35

The Content Warfare Podcast is your epic guide to content marketing, social media and success online delivered through interviews with the most dynamic minds in the business.
Mar 09, 2014 - smartpassiveincome.com -

43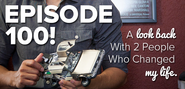 The Smart Passive Income Podcast, a top-ranking weekly business podcast, featured in the New York Times and what you need to learn online business on the go.
How about you?

Do you listen to podcast?
Have they helped you in any way?
Which according to you are the best social media podcast that I should listen to?
Can you add few social media podcast you think are the best?
Head over the comment below and share your answers.
Image Credits: Flickr