It was indeed great of Nick Kellet to introduce me to his great tool – list.ly.
List.ly was started by Shyam Subramanyan & Nick Kellet as a great place to curate, crowd source your content & also have it ranked. They have cleverly leveraged social media to create an effective platform that helps in sharing some of the best ideas.
Leveraging Social Media
I have been adding few list to the platform & probably the list here that I just added in very close to my heart. Am trying to share few of the best posts on Social Media that I have come across. The idea was to share some of the best content & leverage social media to share it further and learn your interests too.
Best Social Media Posts
Aggregation of some of the best posts on Social Media
Aug 31, 2012 - chrisbrogan.com -

263
You've got a chance right now. While everyone else has their eyes on celebrating the holidays and doing all their year end rituals, you can make a commitment. You can make your New Year's resolution almost a full month early. Here's what you can commit to for 2009: you're going to have a killer blog. You're going to write the kind of blog people post, tweet, link, and even print to stick up on their office wall. Your blog in 2009 is going to be the kind of blog that people use to power their own change. This is your chance to get out there and kick ass.
Aug 31, 2012 - socialmediaexaminer.com -

244

Blog a book: how to easily write a book and turn yourself into a successful book author.
SEO hacks and tricks from web money makers. Will you take the seo hacks of the largest websites too. Web SEO hacks can really work for even the smallest site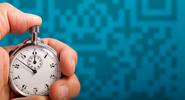 Blog post at Blogging Cage : Social media is great , it has enabled easy contact with other people all around the world so easily and that also without spending any pen[..]
Aug 31, 2012 - windmillnetworking.com -

274
Does the new Klout scoring algorithm measuring influence score social influence better? Perspectives on the new scoring algorithm from 12 social influence experts.
Aug 31, 2012 - memarketingservices.misytedev.com -

262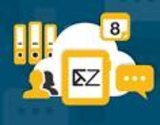 Social media is now woven into our lives whether we like it or not.   That being said, there are rules, etiquette per se, that we must observe. There are rules for everything - how to act at a business dinner, how to behave during a business me...
Aug 31, 2012 - socialsamosa.com -

238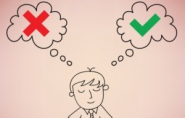 To help you avoid these social media mistakes, we reached out to 5 well known experts from the Indian social media industry and asked for their views.
Aug 31, 2012 - afmarcom.com -

224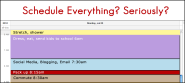 "Schedule Everything" is an exercise that teaches you how much you can REALLY get into a day, plus you really do get your most important things done!
Aug 31, 2012 - adriennesmith.net -

268
Blog post at AdrienneSmith.net : Good old social media.  You either love it or hate it.
Okay...there are those who just can't seem to figure this whole thing out so I ca[..]
Aug 31, 2012 - socialmediatoday.com -

241

So we all are on Pinterest and wondering what Image to do with all the awesome images we clicked over the company dinner last weekend as well as the charity auction you held in the April for the NGO you are a patron of.You happen to be on Flickr, Picasa and all the other multiple image sharing websites but rarely see any ROI other than your friend
Aug 31, 2012 - socialmediatoday.com -

274

Sometimes a blog post flows out of you like you were born to write it. You're typing at 100 words per minute, just trying to keep up with how fast the words are coming to you. You know that this will be the most glorious blog post ever written.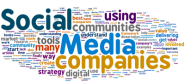 The purpose of the dissertation was to investigate to what extent companies are using Social Media within their digital communities. I also had the opportunity to examine in what ways the company&#...
Aug 31, 2012 - quicksprout.com -

215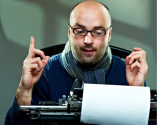 Tweet Tweet We all want it…that top spot on the search rankings. And the sites that are getting those top spots are sites that publish fresh, relevant content frequently. That may sound like a fairly easy thing to do…just hire

Social media and inbound marketing techniques have been a boon for marketers. Not only do leads generated through social and content marketing cost half as much
Aug 30, 2016 by Alla Bogdan - en.promorepublic.com -

277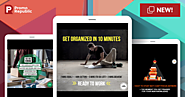 Back to School – Check! Back to Work – Check! Labor Day – Check! Now is the time to sweep in and motivate your followers to #GetOrganized. Oh and go ahead, take some of the advice while you're at it! The learning never stops here at Promo Republic.
Your Turn
Hope you have liked the posts that I have shared about. Now, to effectively leverage

list.ly

, I would love to see some of your favorite post. Go ahead & add!!!