How often do you found the LinkedIn Endorsement notification? Do you find those notifications annoying? Then you're not alone. I equally crib about it whenever someone whom I have not interacted with, 'endorses' me for a certain skill.
LinkedIn Endorsement was announced sometime during the end of 2012 and since then it has generated good amount of press, more bad press than good. The new feature was touted to be a quicker replacement to 'Recommendations', since you can select the skill of the person and 'Endorse' them in a single click.
Once it was launched, people have been using it pretty frequently and many of them endorsing their contacts on skills which they have never worked on. So…
LinkedIn Endorsement – Are they really bad?
While I consider LinkedIn as one of the best professional social media network around with some amazing features, few of their strategies are indeed falling flat.
On the web, few articles have compared LinkedIn Endorsements with Klout and similar influence scoring system, but on the other side, few others are recommending that people use a bit of caution while 'endorsing' anyone.
LinkedIn CEO Jeff Weiner has told about Endorsements hitting 1 billion in just under five months since it's launch but like every system, it's always as good as the users want them to be.
My views about the feature is:
1. Only endorse someone if you know about their skills
2. Do not expect reciprocal actions.
3. Use 'Recommendations'  to explain the person better
What you should do next?
1. Comment on this post – share your best practices
2. If you have a post on LinkedIn Endorsement, do add to the list here.
3. Add me on LinkedIn, if you did like to
Top 5 Posts on LinkedIn Endorsements
Top 5 articles that I have read on LinkedIn Endorsements during the week
Jul 26, 2013 - linkedintobusiness.com -

32
Monday September 24, 2012 By: Viveka 9 comments Tags: LinkedIn Skills, Endorsed Skills Have you been to LinkedIn Skills lately? It might look familiar (kinda like Klout). You can now endorse a 1st level connection's skill on their profile. Here's how you do it...
Jul 26, 2013 - polkadotimpressions.com -

31

By Frankie Rodriquez (This is a follow-up article to an earlier blog in which we shared our initial impression of LinkedIn's "Endorsements.") When LinkedIn unveiled its new "Endorsements" section, I don't imagine that it intended for them to mute LinkedIn's image as a professional social media site.
Jul 26, 2013 - theundercoverrecruiter.com -

30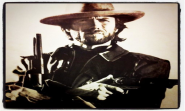 LinkedIn recently rolled out Endorsements, a way to endorse your connections' skills with just one click. The feedback has been mixed thus far, but here are my initial thoughts and observations: The Good While Recommendations are a bit labor-intensive and easy to procrastinate, Endorsements are quick, easy and painless.
Jul 26, 2013 - kevin.lexblog.com -

26

Matt Asay (@mjasay), VP, Business Development & Corporate Strategy at 10gen, is a little skeptical on the value of Linked Endorsements. LinkedIn Endorsements may be the fastest-growing new product launch in the history of LinkedIn, but it is also arguably the most pointless.
Jul 26, 2013 - cbsnews.com -

25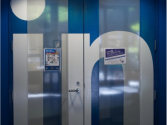 (MoneyWatch) Am I good at helping companies calculate deferred compensation? I'm at least familiar with the concept, but I'm no expert. Yet LinkedIn seems convinced that I know something about it, which is why the online professional networking service added it to my list of possible skills on my profile.